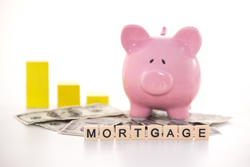 Have questions on which loan option is best suited to fit your needs? An The Mortgage Warehouse, LLC. Loan Officer has your answers!

You can call a Loan Officer at (855) 374-5627 during the following times:  Monday – Friday 8:00 a.m. to 6:00 p.m. (EST)
An easier loan process
E-Sign your loan documents with a click of the mouse, fax, or print and mail them back to us!
Download our mortgage application for from iTunes or Android so you know exactly what your loan status is at all times.
Receive automatic status emails from us so that you never need to pick up the phone to call and ask what stage your loan is in.
Close your purchase loan at your home or office
Working with The Mortgage Warehouse, LLC.

We put YOU first.  At The Mortgage Warehouse, LLC you can expect open lines of communication, a knowledgeable staff of industry veterans and a team that works together to make your home buying dreams a reality.
Fast and efficient, we close most of our purchase loans in 30 days or less.
We offer a variety of loans.  The Mortgage Warehouse, LLC. will find you the loan that is right for you.  We offer Fannie Mae, Freddie Mac, FHA, USDA, VA, Jumbo and more.