Home Purchase Financing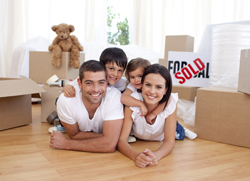 Whether you are a first time buyer or an experienced home owner, purchasing a new home can be a stressful process. We take the stress of your shoulders and walk you through the process every step of the way!! We will find the best options and programs for your specific needs.
When deciding on a home purchase loan, you want the choice with the interest rate, monthly payment and term options that are best for your personal situation.
At The Mortgage Warehouse, LLC., we take into account all of your needs, finances and history to help you choose the right home loan for you.
Our experience and expertise in the industry qualify us to assist you in finding the home loan financing that is best for you. Take a look at the different home purchase loan options, and contact us at any time when you would like to discuss the purchase of your next home.
Working with The Mortgage Warehouse, LLC.

We put YOU first.  At Mortgage Warehouse, LLC. you can expect open lines of communication, a knowledgeable staff of industry veterans and a team that works together to make your home buying dreams a reality.
Fast and efficient, we always strive to meet all our close of escrow dates.
We offer a variety of loans.  The Mortgage Warehouse, LLC. will find you the loan that is right for you.  We offer Fannie Mae, Freddie Mac, FHA, USDA, VA, Jumbo and more.